Seattle saw a rash of snowstorms in early February 2019, a rare occurrence in Western Washington since the city is situated on the Salish Sea, an inland sea.
Here are screen shots from the Seattle Waterfront Webcam as the snow was falling on February 3, then after it had settled on February 4.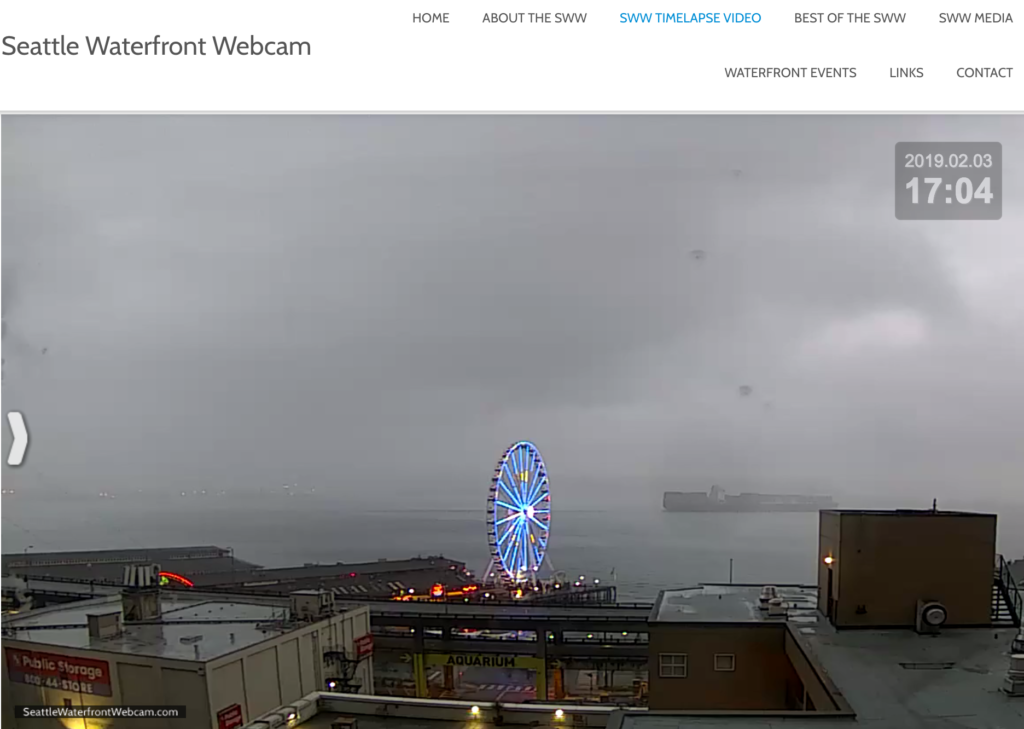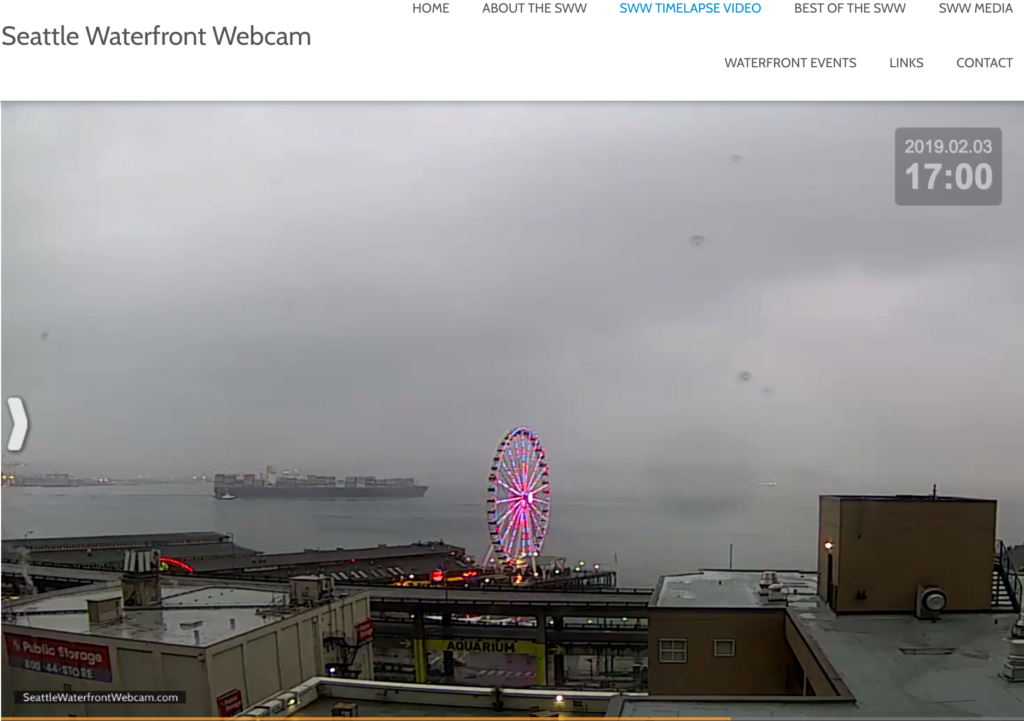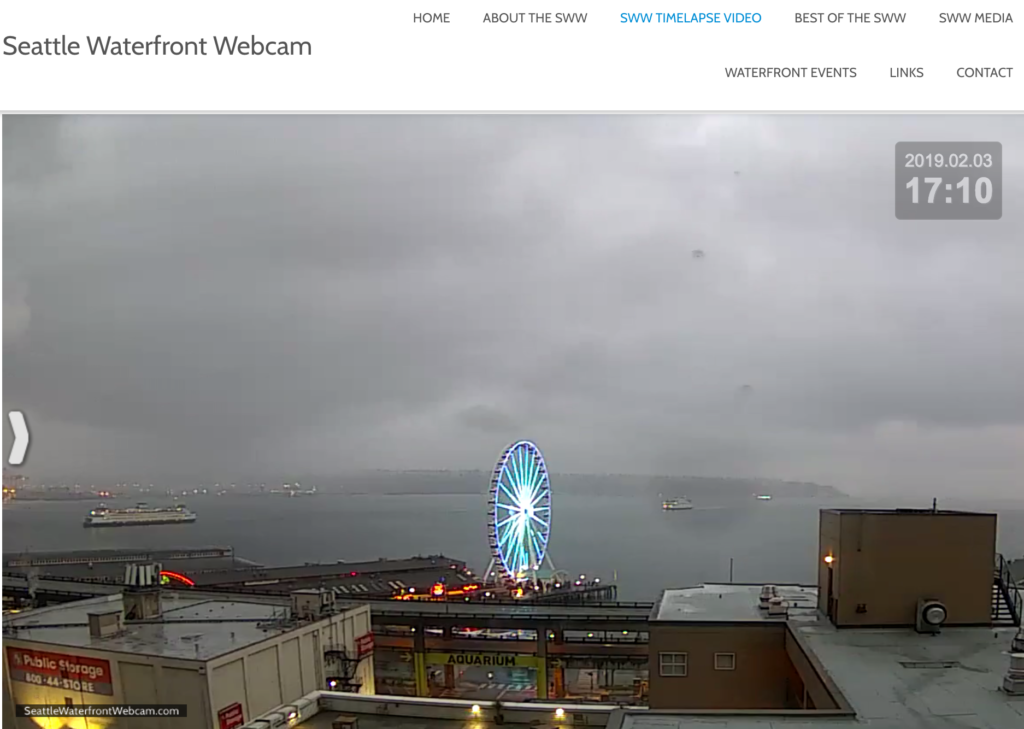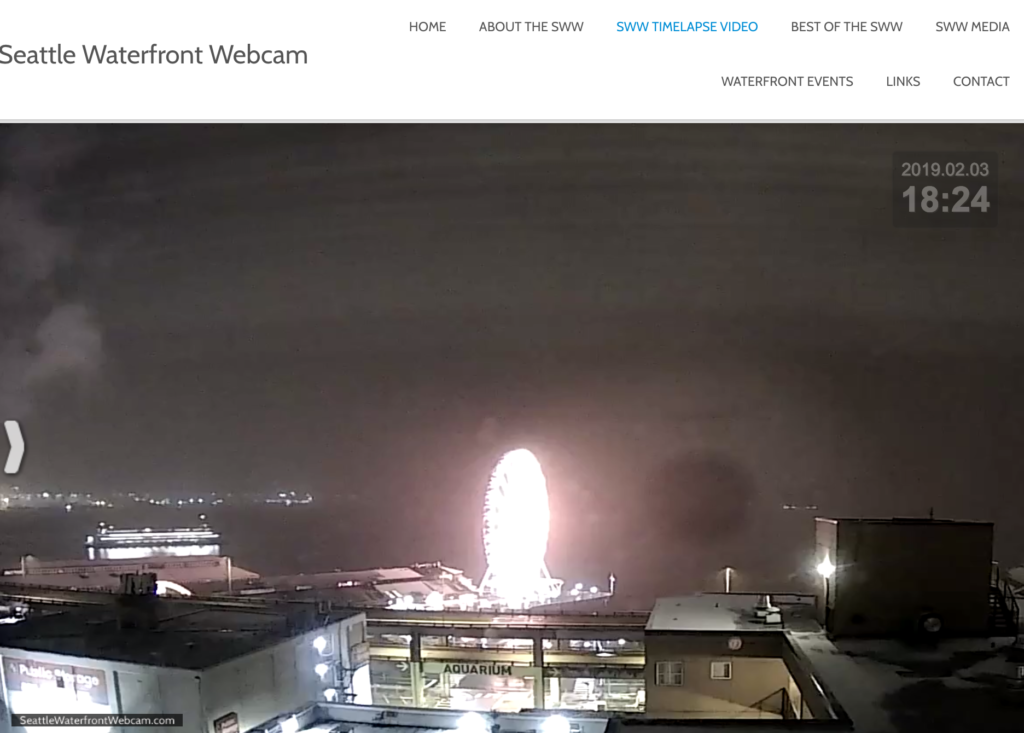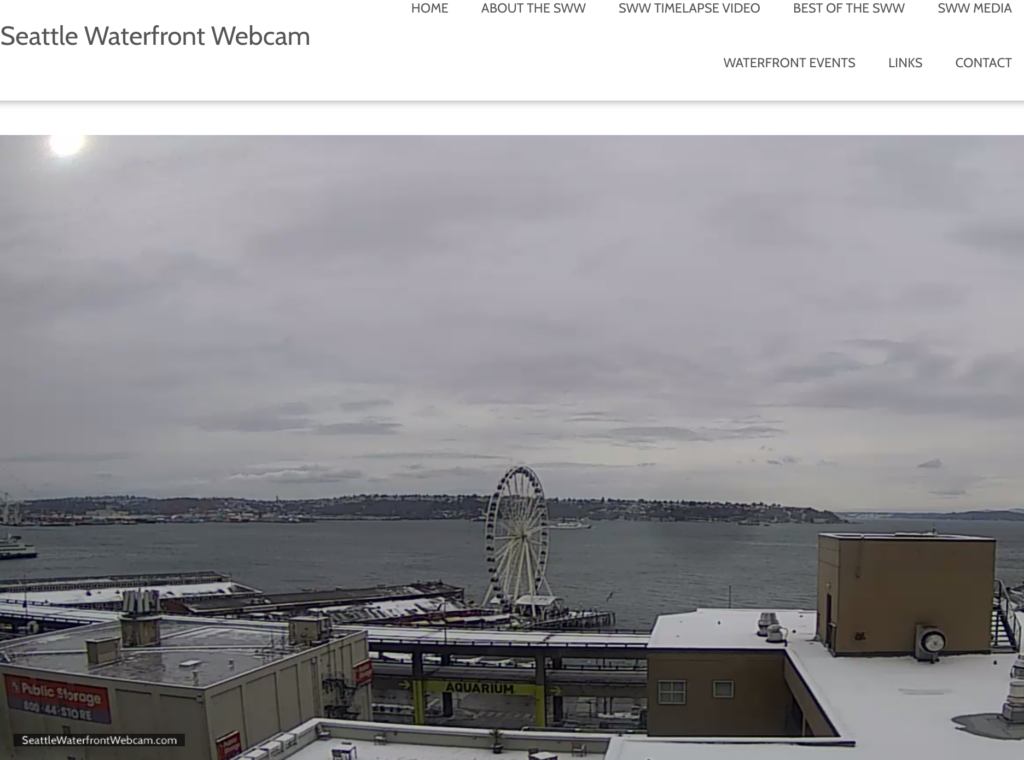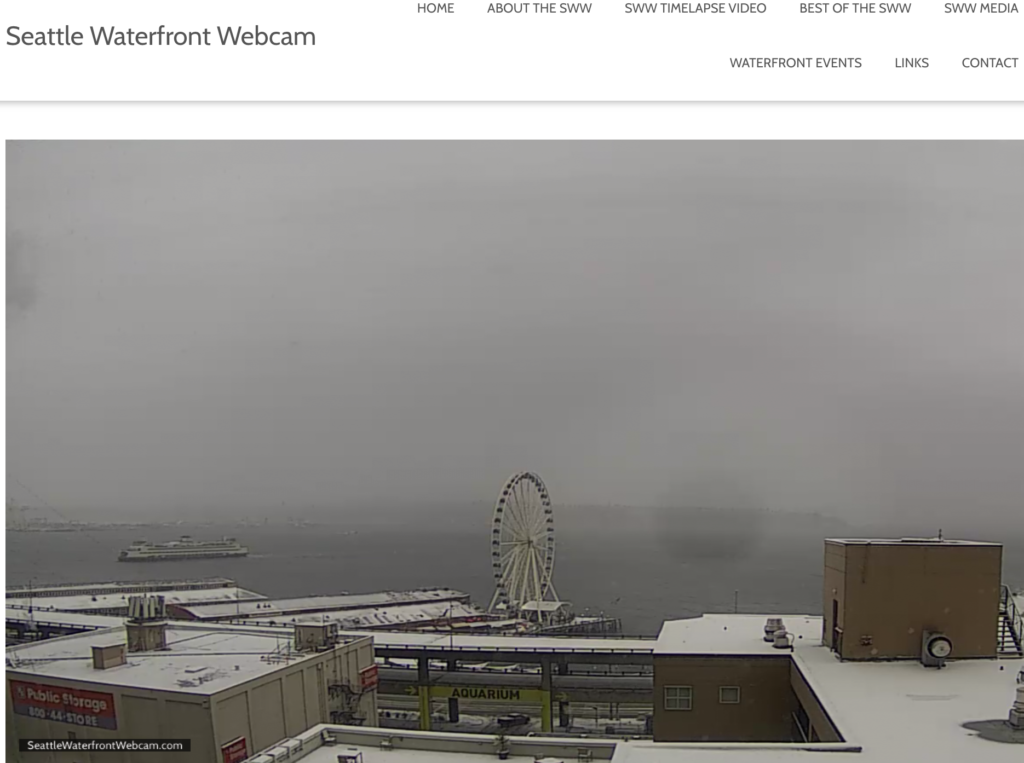 The snow came a second time on Friday, February 8, and hit hard. Social media lit up and businesses closed early.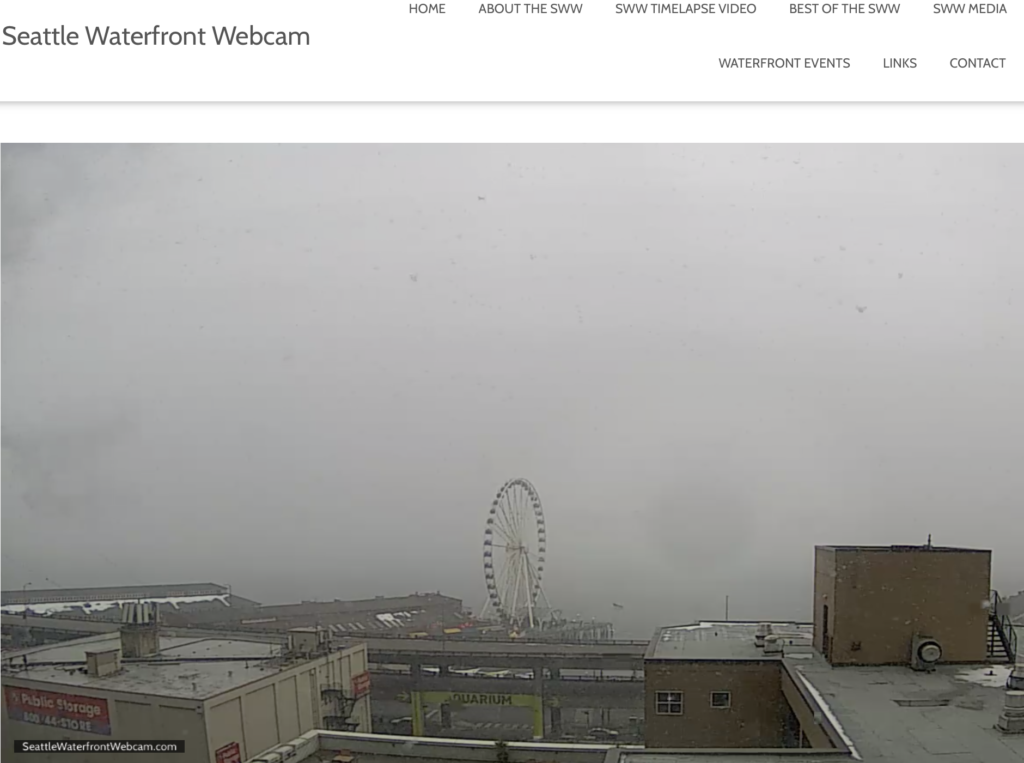 The snow started coming down again around 4 p.m. on Sunday, February 10. White-out conditions quickly ensued but the ferries continued plowing through.