On Thursday, May 30, 2019, around 2:00 p.m., Washington State Department of Transportation crews began demolition of the Alaskan Way Viaduct at the foot of Union Street well within the eye of the Seattle Waterfront Webcam. The crews had been working north, so May 30 was a big day. We had watched with great anticipation as the big crushers, bulldozers, and hose machines made their way towards Union Street.
Here is a "before" photo taken on the morning of May 30.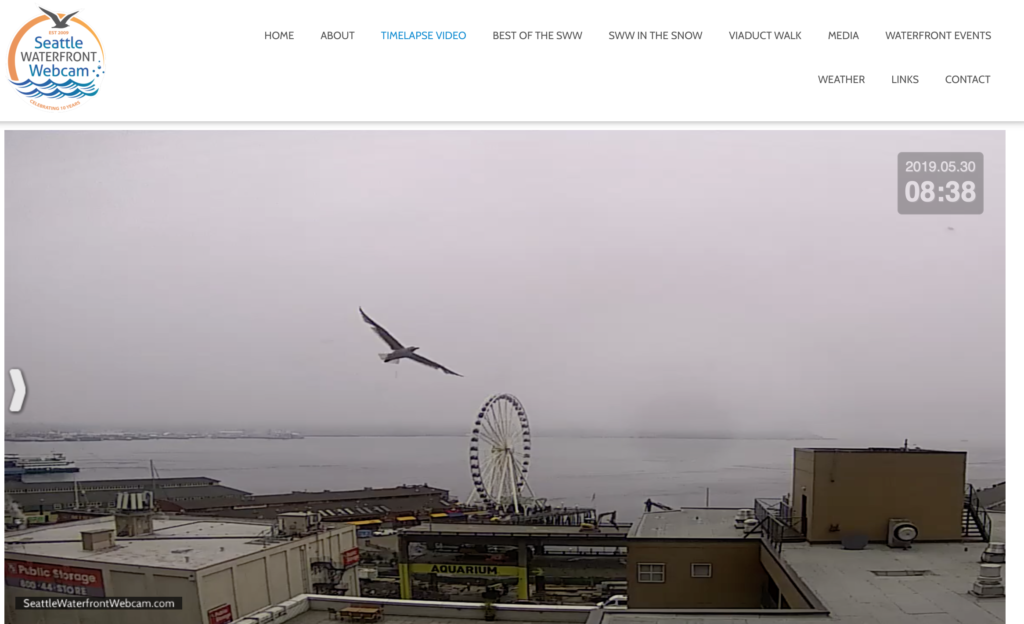 Here are photos taken during the five-hour work span on May 30.