On Saturday, February 2, 2019, the Alaskan Way Viaduct, which had closed to automobile traffic in January, was reopened one last time so the people of Seattle could walk along its craggy surface one last time.
The Seattle Waterfront Webcam owners were there documenting our 3 p.m walk for posterity. Here are our favorite images from that very special day. The crowds were estimated at 70,000 people!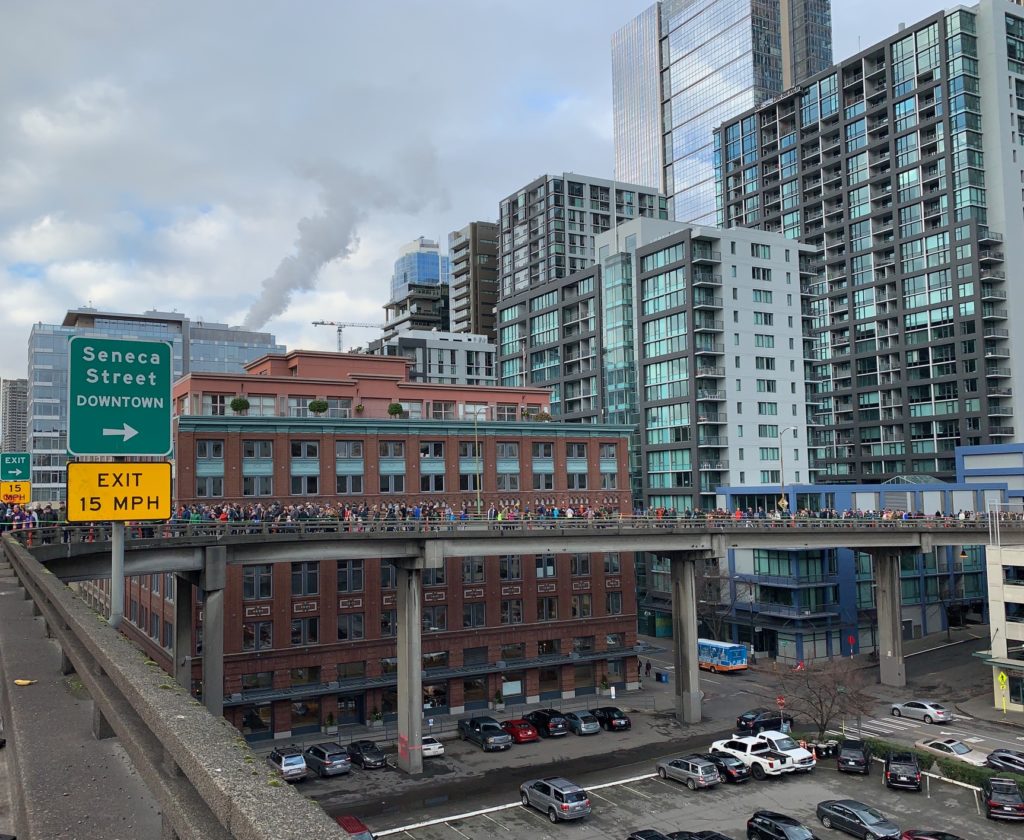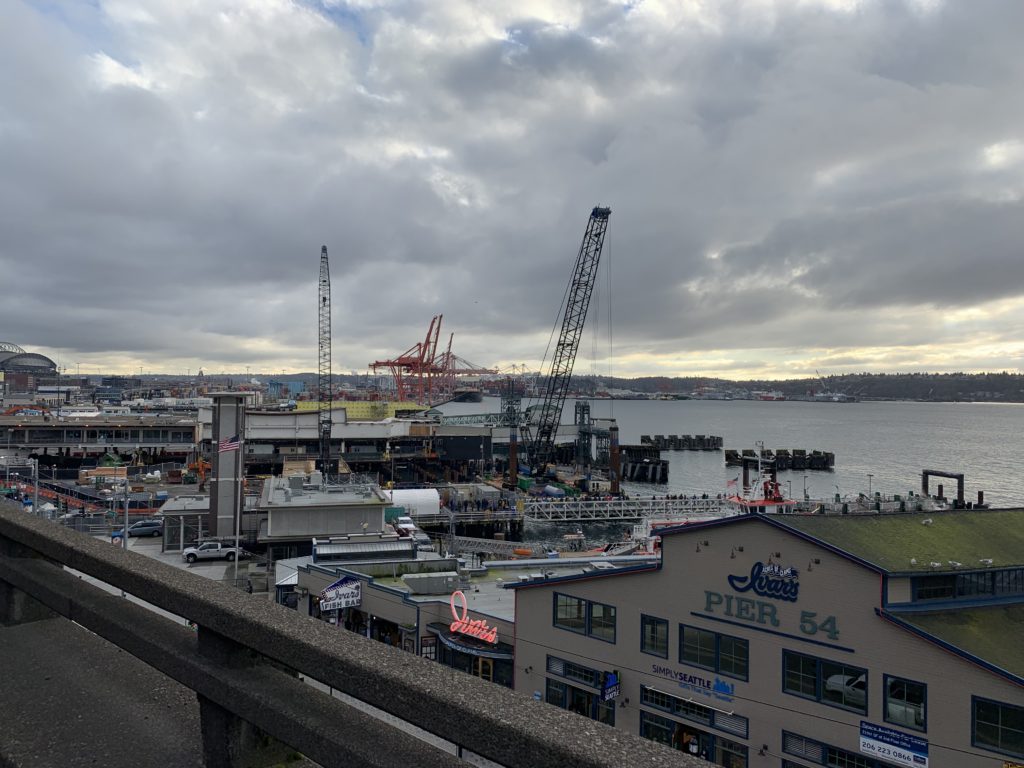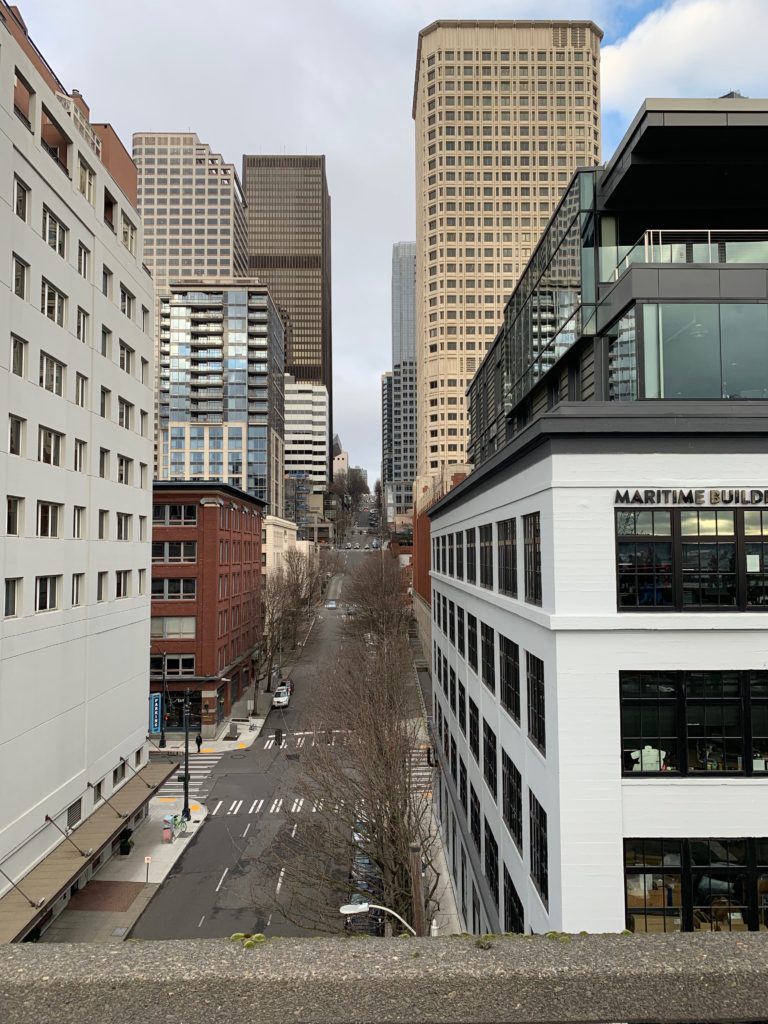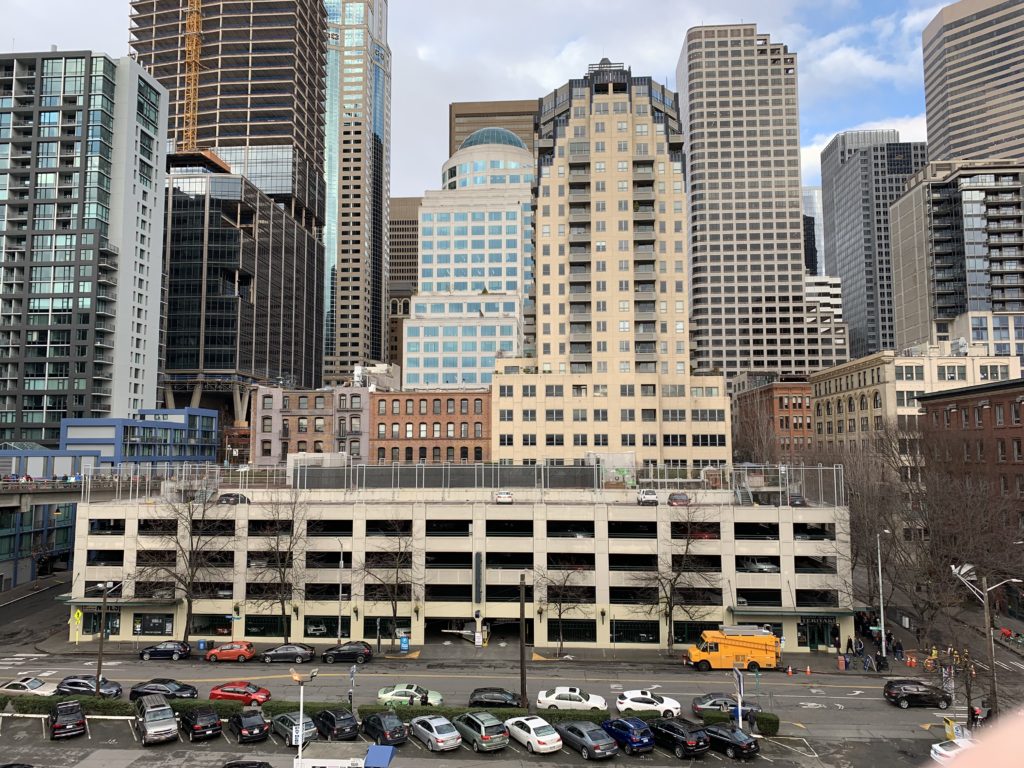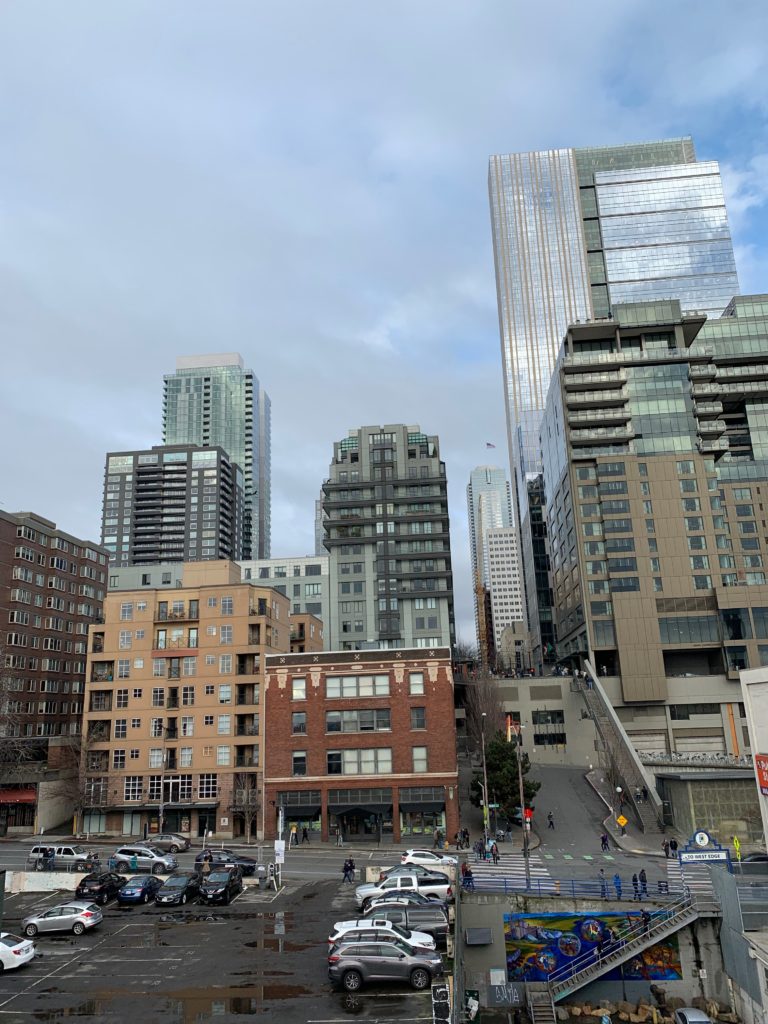 The following four screen shots were taken during the Viaduct walk. Historic photos of an historic event!